Reloop was founded in 1996 by a young group of music technology experts. Today we offer a comprehensive range of innovative DJ and studio products including controllers, turntables, mixers and more. Our products are passionately designed and developed for DJs, by DJs and give artists the ability to express themselves through music.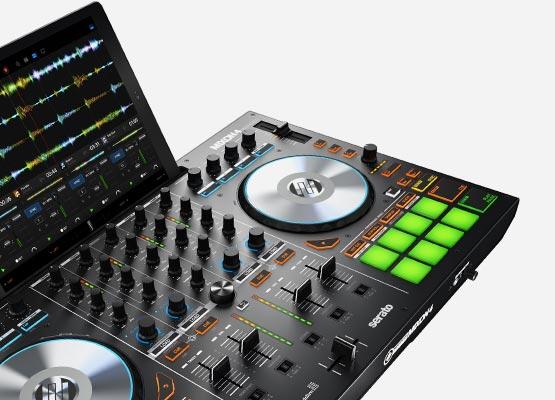 Mixon 4 is the very first 4 channel Serato DJ controller on the market with support for IOS & Android devices!"Reloop MIXON 4 DJ Controller for Serato DJ and Algoriddim djay Software is designed for live performance applications such as DJing at a party or in the club. The controller features four decks of control within Serato DJ software or Algoriddim djay PRO with four physical faders, a crossfader with assignable curve, and four 3-band EQ knobs plus a filter knob for mixing and performing. The controller features an integrated iPad Pro docking station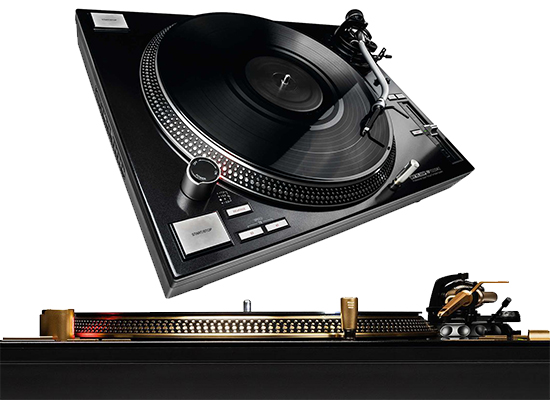 RP-7000 MK2 Upper Torque Turntable System from Reloop features a direct-drive motor and rugged construction. It is resistant to vibrations that can be caused by heavy bass sounds in DJ booths and its shock-absorbing feet help to further improve isolation. The surface is coated with a scratch-resistant high-quality black metalic finish. The RP-7000 MK2 features a statically balanced S-shaped tonearm with hydraulic lift and anti-skating mechanism. The tonearm base provides improved stability and adjustable height/vertical tracking angle.(VTA).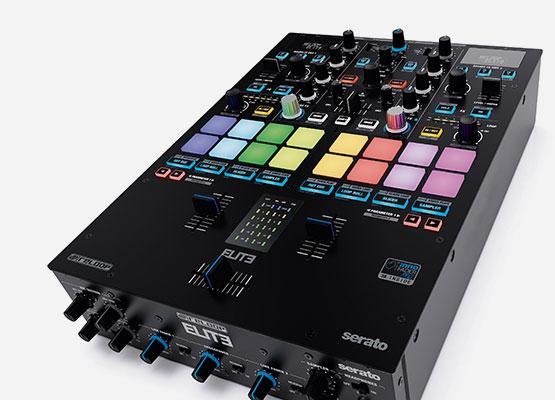 Reloop ELITE is a high-performance DVS mixer for Serato DJ Pro that leverages its performance oriented layout and powerful features to allow professional DJs to realize their full performance potential. The 16 extra-large velocity-sensitive RGB pads afford control of up to 12 performance modes per deck in Serato DJ Pro, including two user modes. Set individual adjustments using the parameter and four mode selector buttons over three layers and independently control pad modes on each deck for endless creative possibilities.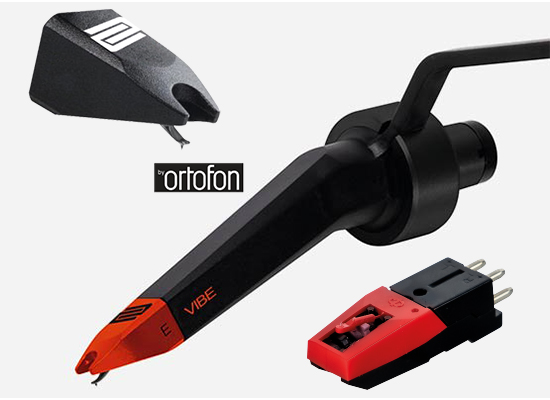 Ortofon Replacement Stylus from Reloop is for use with the Concorde Vibe. It allows for maximum contact with the record groove, resulting in rich and detailed sound reproduction.  Ortofon Concorde
VIBE from Reloop allows for maximum contact with the record groove, resulting in rich and detailed sound reproduction. The high output level and flat frequency response makes this cartridge suitable for club and studio use.
33BEATS DJ Development Center
It is a Deejay School set with a purpose greater than just showing students how to blend songs and beat match. We are here to mentor and show you what it really takes to be a Deejay in this modern day industry.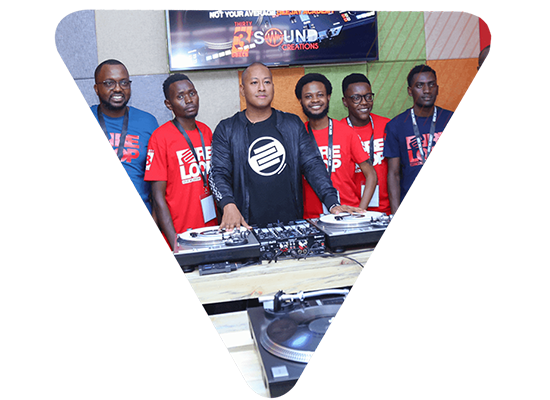 33BEATS DJ Services
At Thirty three beats, they believe music has the ability to set a mood, energize the crowd, and get a party started. On your special day, having a DJ who can read the crowd and understand your taste in music is extremely important
Request service
more on DJ Solutions?
Contact Eric Reloop Ambassador