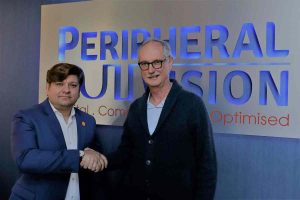 " We feel privileged to be partnering with Peripheral Vision in South Africa. It feels great to be a part of a journey of transformation in Collaboration & Mission Critical Environment Technology landscapes. Customers expect the best in product quality & efficiency and this partnership will provide them with exactly what they need.  
The realization of any technology is incomplete without visuals & Absen is here to ensure enchanting visuals." – 
Mr Jaswinder Guleria 
Industry Development Director MEA
We at Peripheral Vision recognize the strong trend towards LED display technology in many applications, and are very excited to be associated with a strong brand such as Absen, which has an established history in the South African market. Absen has many reference installations in South Africa, and will be backed by excellent local design and after sales support through Peripheral Vision. To us this is the most compelling reason why our dealers should promote Absen LED displays to their customers.
Peripheral Vision will have an indoor focus with Absen LED display solutions, applicable to boardrooms, auditoriums and conference venues. We will also provide ready access to commercial displays for reception areas and shopfronts. Below is a list of the Absen LED display model ranges, arranged from their entry-level products up to their high-end, high availability products. Some of the factors that affect the price of each of these solutions include the grade of the LED's themselves, the signal processing, and the levels of redundancy in the system designs. Absen has products that are suitable for every application and every budget which is another reason why access to the brand is going to be so significant.
 Please contact us to view our Absen screen in our showroom and/or for training by clicking the link below.
ONFERENCE / BOARDROOM DISPLAYS
Absen iCon – All in one LED conference screen
With its 94%* screen-to-body ratio and 160 degree viewing angle, the Absen iCon provides a more immersive experience for all viewers. It is versatile and reliable, perfect for various applications.
KL Icon Series – Professional LED conference screen
The KL Icon Series has an ultra slim standard size screen for conference rooms.  It features a 5mm ultra-thin frame and 98% screen to body ratio providing an immersive viewing experience.
COMMERCIAL DISPLAYS (Reception areas, shopfront)
KL Series – ready to use panel
The KL Series provides a great balance of visual performance and price as its main selling point with a wide range of pixel pitch options allowing for different viewing distances and applications.
KL II Series – 16:9 ready-to-use panel
The KL II series can meet the display needs of various application scenarios such as control rooms, exhibitions, retail industry, and conference rooms and includes Dual Power Supplies & Receiving Card Options. 
KL II Series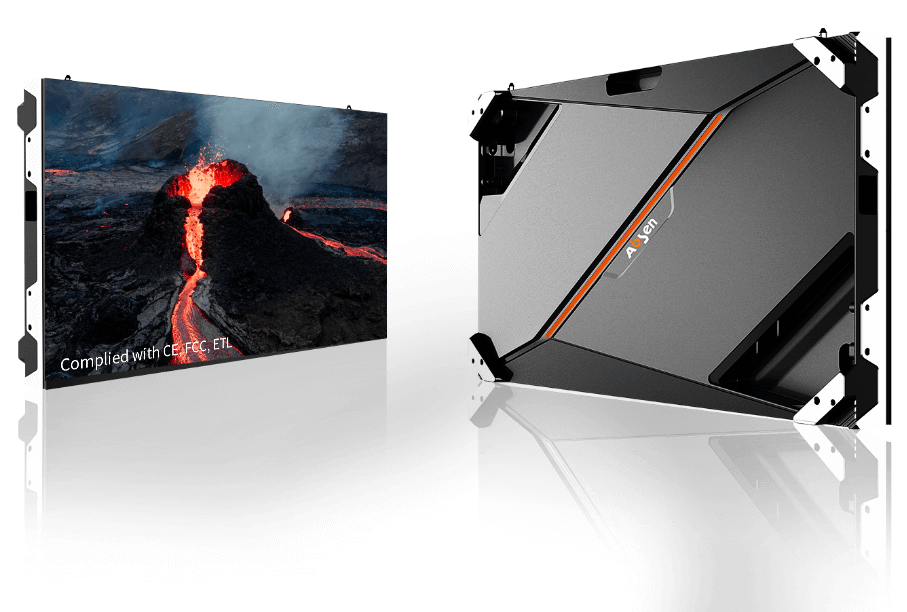 The N Plus Series – creative combination display
The N Plus series provides a Flat Panel solution for fast configuration of 3/4/5 modules with a slim lightweight design for all applications.
Acclaim Plus Series – A27 Pro / A27 PLUS – 16:9 high-end Narrow Pixel Pitch display
The A27 offers the flexibility and performance to design the signage solution of your dreams, creating the ultimate seamless digital art. The A27 series can be wall mounted, hung or stacked from the floor. It can be built in a vast variety of shapes and sizes and is compatible with most media players.
Acclaim 27 Plus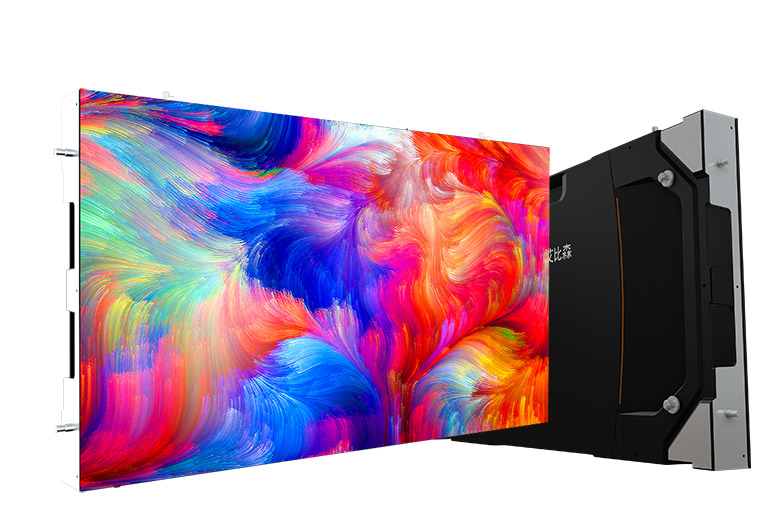 NX Series – 16:9 creative slim display
The NX Series features 16:9 aspect ratio with HDR10 support featuring both front & Rear Maintenance. The NX series supports high grayscale display at low brightness, and details can be revealed even in low brightness conditions.
DATA VISUALIZATION  (Control Room and Boardroom)
Clear Cobalt Series –  Professional Micro LED display
Clear Cobalt is the new generation of display products from Absen using several innovative technologies to provide outstanding visual performance versus traditional LED products.  The CL series produces stunning visuals for professional control rooms, corporate lobbies, TV studios, large conference rooms and luxury living.
 New HC Series – Indoor Narrow Pixel Pitch display
The new HC series is a narrow pixel pitch IMD 4-in-1 package display, featuring stunning HD vividness, lightweight design, and both safety and stability.  Featuring dual receiving cards & dual power supply, the product ensures continuity of information transmission with no power cut or signal loss, particularly for control room and studio scenarios