YU MWAMINIFU CONCERT by JAMES KAHERO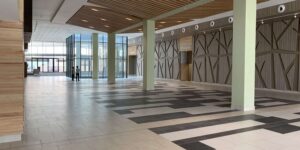 Amidst many challenges, Sound of worship (SOW Kenya) put together one of the best concert towards the end of the year. Working with the Visionary and Founder Mr. James Kahero since their last event in 2020, Sound Creations was excited to be the technical sponsor for this event.
The group's last event was a major success, there was a lot to benchmark and scale up, and therefore every aspect of this 2021 event had to be well calculated.
The Venue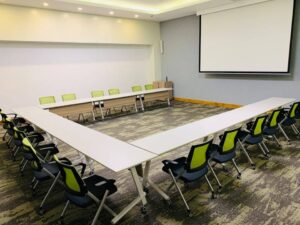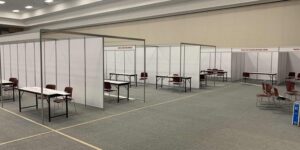 By its own definition, it's a venue 'with contemporary architecture, Sarit Expo Centre is Kenya's largest purpose-built venue that is located within a mall in Westlands, Nairobi, Kenya. The venue has stood out to be one of the best venues for exhibitions, concerts, conferences as well as individual & corporate events.
The biggest challenge with most venues especially for Live Recording concerts is Acoustics. The echo challenge is one that most often aspect that artists overlook and ends up becoming a nightmare to their production. Any venue can be aesthetically appealing, have the desired capacity, be convenient and easily accessible to the audience and finally within desired budgets; all these qualities fizzle down where acoustics are lightly or not considered.
With globally acceptable acoustic ratio in and between the halls as space within the space is flexible owing to movable wall partitions that helps to scale up or down based on the type of event and attendance. The vibrant life provided by the mall and all businesses within among other reasons made the Sarit Expo hall the best venue for the concert and overall, it proved so.
The Team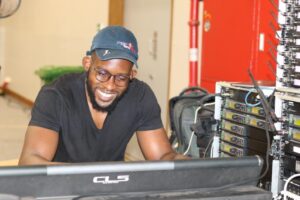 With first recognition to the Sounds of Worship (SOW KE) Founder Mr. James Kahero, one of the most tech-conscience and quality oriented visionary and investor. The SOW KE group also happens to be the biggest investor as a single entity in Shure IEM Systems from our inventory (Over 30 pieces and growing). As Exclusive Distributors, we are humbled and celebrate their dedication to only to embracing the technology but also pushing themselves to learn more and grow more.
"What stood out for me was the fact that the Sound Creations team has walked the journey with us. They were there when all plans were made and have tailored every solution to what we want and need to achieve our dreams," said Pst. James when reached for a comment after the event.
Our technical support team headed by Emmanuel Mutiso (Head of technical SCL) compromised of Alvin Mbayi – Sound Engineer and technical sales SCL, Mike Rutherfrd Unusi – Video and Lighting Engineer SCL, Vincent Manwa – Live Sound Engineer and Technical sales SCL in the main team. The Electrical technician Elizaphan Munene also supported the team in making necessary arrangements where power was concerned among others.
The Equipment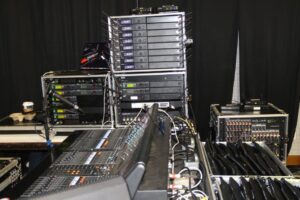 The technical rider was nothing short of impressive. Everything was carefully and intuitively put together for an awesome experience. The main system comprised
SPEAKERS
8PAIRS DVA M2M & 4pcs DVA M2S DAVA MINI compact line array system,

2PCS S30 dual 18″ subwoofer,

2PCS LVXM15 stage monitors
MIXING
| | |
| --- | --- |
| | Avantis Mixing Console with Dante + Waves Card complete |
| Yamaha | CL5 Digital Mixing console complete  & 2PCS RIO Stage Boxes 1 pc – – |
MICROPHONE SYSTEMS
2PCS- BLX14/PG98H

6PCS -SM57

6PCS – PSM 900 P9T

22PCS – P9RA

23PCS – SE425 CL

3PCS – SLXD24/B58

3PCS – SLXD 24/SM58

1PC – PUA8100

2PCS – HA-8089

10PCS – SM58

1PC – BETA 52A

1PC – BETA91 A
MUSIC INSTRUMENTS
1PC 8 Nord Piano 4

1PC Korg Kross

11PCS SAMSON DI BOXES

ACCESSORIES